420-Hightimes is going SSL. We still allow connections to 6667, however you may not be able to join many channels. To connect to our network, please use
/server irc.420-hightimes.com:+6697
(This is an example for Mirc and Mibbit). Our SSL Ports are 6697 and 7000.
If you have trouble, please consult your irc clients documentation, or join #hightimes-lounge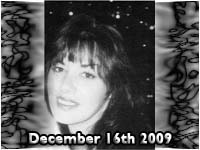 We have lost a Dear friend and High times family member on December 16th, 2009 at 9:55PM due to cancer. She passed away with family by her side and peaceful. We at 420-HighTimes love an miss her so much, and our condolences go out to her family. Thank you for the many memories you have given us. We miss you.
~420-HighTimes Staff~
Cards, Ern, ernskid, Thanach, Wasaki, muddy, Papa_Elmo, play4free2
We Depend on Our Users to help pay the exspenses it take to run 420-hightimes Please help by Donating whatever you can afford - thank you from the 420-hightimes staff
Welcome to the site of 420-HighTimes IRC Network. We have been an IRC network for a long time now. We have complete services (anope-based + NeoStats). Our main (staff-run) chat channel is #HighTimes-lounge, there you can meet most of our staff and helpers as well as talk with other users. So feel free to stop in anytime. We support registered channels, and will not interfere unless asked. Any error's, email
cards@420-hightimes.com
.